AlumierMD Deep Moisturising Treatment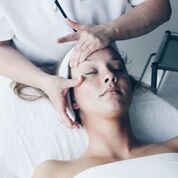 Deep Moisturising Treatment is an intensely hydrating and nourishing option that infuses antioxidants and moisture binding ingredients resulting in plump, soft skin and a dewy complexion. This customised treatment also includes the application of targeted treatment serums to address your individual skin concerns in order to provide the optimal result.
Make a booking now...