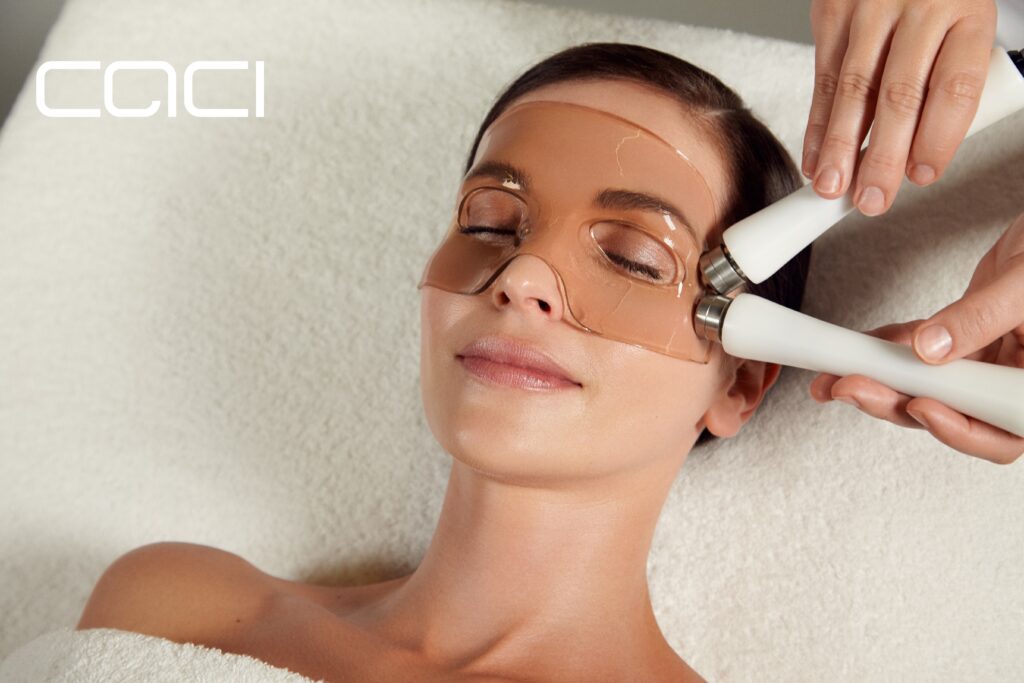 Reduces puffiness and dark circles whilst softening fine lines and wrinkles.
The CACI Eye Revive treatment uses serum filled CACI microcurrent rollers together with a deeply nourishing Hydro Eye Mask to lift hooded eye lids, reduce puffiness and dark circles and soften the appearance of fine lines and wrinkles around the eyes.
Make a booking now...
Before and After photo's: CACI Eye Revive