Our Team
Dee (Owner, Founder and Senior Specialist Therapist)
Dee is 'THE' therapist in Cardiff and possibly one of the most proficient therapists in the country having built a mass of knowledge and experience from 35 years in the profession starting at the tender age of 14. A hugely popular and much sought after professional she was the first to bring CACI treatments to South Wales some 23 years ago. She is advanced trained in Laser hair reduction, Laser Skin Regeneration as well as MD Formulation Glycolic Acid Peels to name a few.
A Guinot Skin Care specialist she was nominated for and featured in the Guardians special edition 'My Decade a Brazilian Waxer'. Known for her quality her client base ranges from Cardiff and London to France.
She is just superb as a therapist and as a person, someone who has a high integrity level built from having complete confidence and belief in herself, her handpicked therapists and the treatments she brings into the salon !! She is a pure beauty therapist as beauty has been her only profession since leaving school which shows her real love for the industry.
All her abilities, characteristics and personality are put into the business which makes the salon a relaxed and pleasant place to have top end treatments which coupled with a tremendous team around her make the salon what it is today a high quality beauty haven offering result driven treatments.
Jess (Makeup Artist)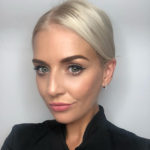 A longstanding Makeup Artist and Semi Permanent Artist with over 13 years of experience in the beauty industry.
Jess started out working as a freelance Makeup Artist in London after gaining a BA Honours degree in Specialist Makeup for TV, Film and Theatre. After a successful career as a freelance makeup Artist Jess decided to broaden her horizons and enter the world of semi permanent makeup.
Jess leaped at the chance to train in Microblading when she discovered what microblading could achieve, she knew she had to learn this incredible new technique!
After visiting one of the most sort after and highly accredited academy's she has put in countless hours since and has perfected her craft!
Sam (Therapist)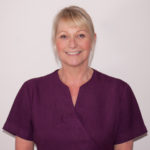 Speciality: All Beauty Treatments
Education: Fully Qualified Therapist
Sam was the Salon Manager at Body Image. Having qualified as a Beauty Therapist in 1988, Sam worked aboard many of the world's leading cruise ships, and then David Morgan's department store in Cardiff city centre, before joining Ronni at Body Image Beauty & Laser Clinic.
With over 23 years direct beauty therapy experience to draw upon, Sam is an expert in all of the beauty and specialist treatments offered at the Body Image salon. Customers know they can rely on Sam's expertise, ensuring they receive the very best care and beauty treatment using 'state of the art' technology.
Tia

Harbouring a natural interest and ability in the beauty industry Tia has gained a vast number of qualifications throughout her 13 years as a senior therapist and beauty therapy lecturer. Having gained years of experience at the Celtic Manor and David Lloyds her last last 7 years were spent at Body Image in Cardiff where she perfected many of the treatments she offers. Her calming and relaxed manner hides a fierce commitment to achieving excellence both in treatment provision and customer care which she attains with un-seeming ease. Her adaptability whilst retaining quality professionalism has taken her to a level on a par with the best therapists we've come across a factor which belies her young years. A hugely popular and approachable person, within the first few weeks of joining us she began receiving client requests for her services due to the meticulous and painstaking way she indulges every client. Superb at all treatments her signatures are Semi-Permanent Eyelashes, Waxing, Microblading, Dermapen and Threading. With a passion for continuous progression and knowledge growth Tia has already expanded her vast treatment portfolio and is Guinot Skin Care Specialist in addition to her Microdermabrasion and Nail care specialities. It has taken many years to find someone with Tia's standards, ideals and qualities and as such we can honestly say we want her to spend the rest of her career with us.
Sue (Receptionist)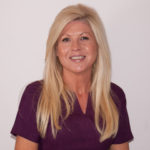 Speciality: Customer Service
With over eleven years service at Body Image, Sue knows all of our customers very well, and makes every effort to ensure they receive the very best customer experience when they book in a treatment, and arrive at the salon.
We understand how important customer relationships are - a memorable experience is after all so critical, and with Sue as our Receptionist, we know that everyone has a warm and welcoming smile and leaves feeling that we truly do, take good care of them whilst providing the very best professional beauty treatments in Cardiff.
Dr Hugo Kitchen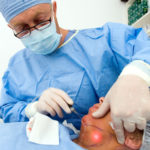 Dr. Hugo J Kitchen
M.B.,Ch.B., M.B.A.C.D., Cert COS.MED, studied Medicine at Birmingham University Medical School and qualified as fully registered medical practitioner in 1982. In 1988 he formed The Stratford Dermatherapy Clinic.
Dr Hugo Kitchen holds a monthly clinic every second tuesday of the month at our premises to consult, advise, and carry out treatments. Please ring us to book an appointment, treatment pricing is arranged through consultation with Dr. Kitchen.