Guinot Face & Eyes
This luxurious GUINOT HYDRADERMIE facial beauty treatment, incorporates a specific treatment for the delicate eye area, nourishing and reducing the appearance of fine lines and dark circles.
The decongesting effect on dark circles and eye contour achieves a true drainage and eliminates toxins.
The stimulation tones the muscles of the eye contour area and creates an in-depth lifting effect.
The massage specifically suited to the eye contour wonderfully relaxes features and provides well-being instantly.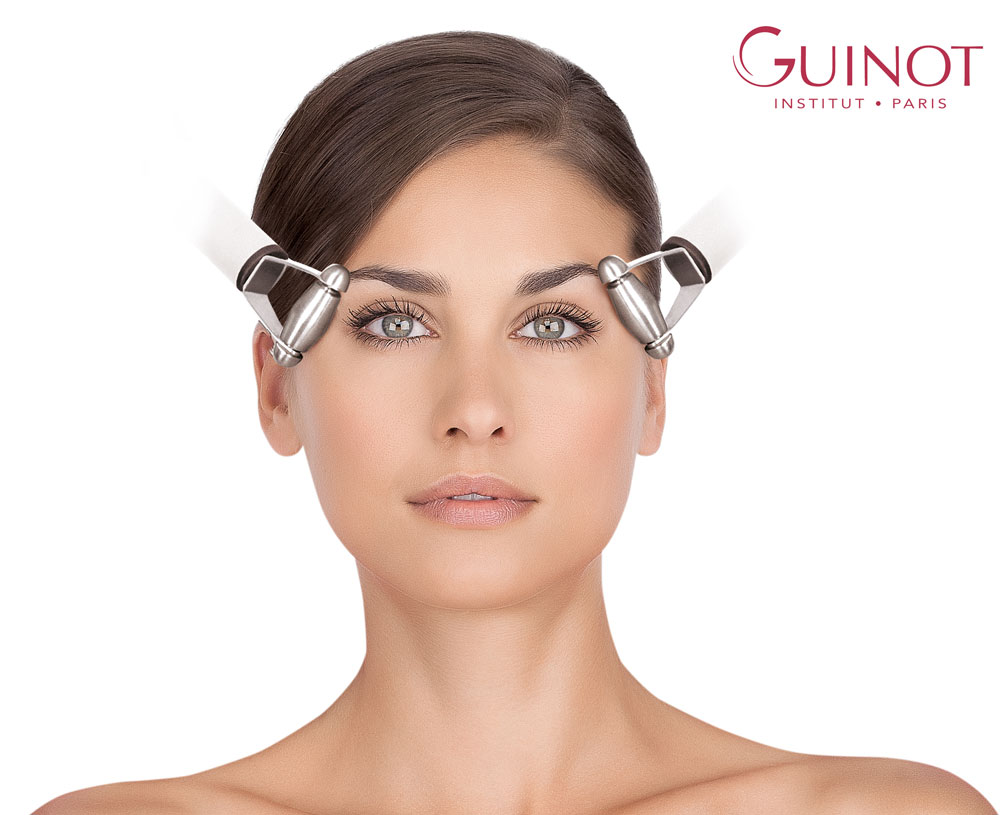 For younger looking eye contours, your beauty therapist offers an effective, gentle solution. This treatment specifically works the muscles around the eyes (the orbiculars) to tone them and give them new firmness. At the end of the first session, fine lines fade, crow's feet are smoothed and the eyes look younger.
Your eyes will seem 10 years younger:
Eyelids are rested
Dark circles and puffiness have faded
The eye contour is lifted
The fine lines and crow's feet are reduced