Face & Eye Lift
The "Instant Lifting" Treatment.
GUINOT HYDRADERMIE LIFT is a non-surgical lifting treatment using a stimulation current to give the facial muscles a workout.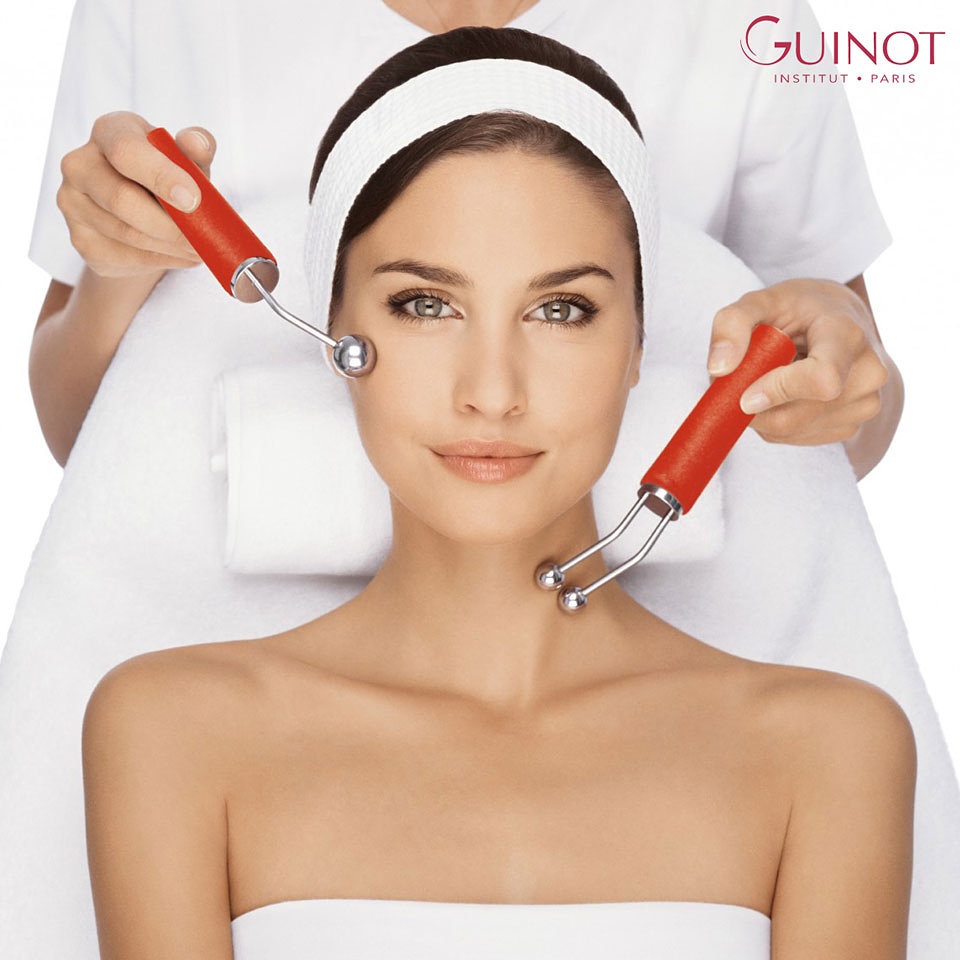 This specialised anti-ageing treatment gives immediate and long-lasting visible results that improve the skin's appearance. Designed for skin that shows a loss of elasticity, it treats both the skin and delicate facial muscles for an immediate 'LIFT' and overall boost in radiance.
Facial Muscle stimulation lifts the features:
With age and fatigue, the contour of the face loses tone and signs of ageing can appear. Until now, lifting treatments acted on the skin's structure by mending the epidermis and firming the dermis. Today, HYDRADERMIE LIFT lifts the facial features by stimulating the facial muscles. In just a few minutes, the face appears younger and visibly lifted. The treatment ends with a relaxing massage, releasing precious active ingredients that tone the skin.
HYDRADERMIE LIFT is such an effective beauty salon lifting treatment - that it instantly defies plastic surgery!
HYDRADERMIE LIFT YEUX, The "Lift Treatment" for eyes:
To add new youth to your eye contour, your Beauty Therapist has a gentle, effective solution: with HYDRADERMIE LIFT YEUX, the muscles around the eye will be "exercised" to tone the delicate eye area and add new firmness.
Make a booking now...